Alternative Energy!
These are example of alternative energy: Alternative Energy.
Alternative energy is a very important issue. If we use non alternative energy sources, we will run out of them.
Here's an image to descibe them: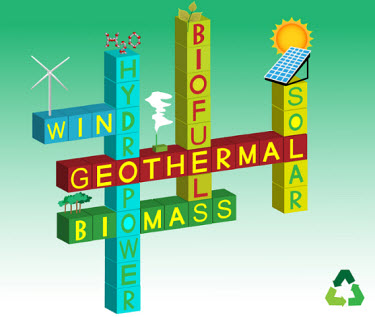 Examples of alternative energy:
Wind Power

Solar Power
Geothermal
Hydro power
Biofuel
Biomass
To learn more HTML/CSS, check out these tutorials!